WHOLESALE TO THE TRADE - LIMITED TIME OFFER
Tired of waiting for hand made letters? Unhappy with poor quality workmanship?
Call us Now, we bring the latest technology to work for you.
18" Face lit Channel letters
Any Font Style
5" Prefinished Aluminium Returns
High Replective White Interior Aluminum Backs
High Preplective White
1/8" Acrylic Faces
3/4" or 1" Trimcap
Neon or L.E.D. Illumination
Rain Hole
Silicone Cauking
U.L. Listed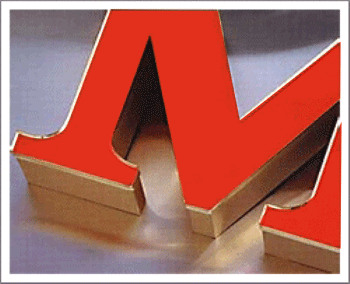 We prefer letters to be a minimum 10 inches, however, production of smaller letters less than 10 inches are available for an additional cost per vertical inch.

Our channel Letters meet or Exceed
the following specifications
U.L 48 for Electric Signs

FAST PRODUCTION - QUALITY SIGNS - U.L. APPROVED