Eastern Sign has been a great partner in my line of work. As a project manager, you depend on reputable contractor to be there when you need them!
For more than 10 years, I depended on Eastern Sign to get my projects done and done on time! With over hundreds of signs and electrical signs, Eastern Sign have not failed in the quality demanded in each of my projects. More so, I go thru all my regulatory inspection form each city with a breeze and no hassle, ever!
Their pricing is superbly low compared to the quality and service I get. My goal for every project is to get affordability and consistency, which I always get from them.
Great working with you for more than a decade, and I'm looking forward in the next decade to come.
Ramon S.
Former Project Manager:
Seafood City Supermarkets
Chowking
Red Ribbon Bake Shop
Jollibee
Max's
Manila Sunset
Eastern Signs served Seafood City:
POLE SIGNS
CHANNEL LETTERS
LIGHTED CABINET
PUSH-THRU SIGNS
BANNERS
DIGITAL PRINTING SIGNS
WALL MURAL
3D SIGNS
SIGN PERMITS
MANURACTURE
SERVICES
INSTALLATION
SIGN CRITERIA
Etc...
Serving California since 1984
State Licensed #654421 (C45) - Bonded - Insured - U.L. Listed #E228452
Members:


All signs we manufacture meet the sign criteria and community requirements.
GUARANTEED

Our electrical signs exceed the expected following specifications
U.L 48 for Electric Signs
GUARANTEED

Sign permits are approved from city to city in Southern California to Northern California
GUARANTEED
Corporate Signs - National Accounts
If you are a large company with multiple locations or a national chain, we can help serve your signage needs with local installation of your existing signage or build to your exact corporate specification.
We also provide ongoing, local maintenan ce. We have a well-built reputation for quality services that you'll be proud of to reflect your corporate image.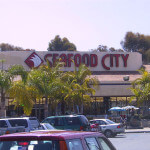 The Seafood City Project began as a traditional bid situation. Eastern Signs were outbid by other sign companies. However, other sign companies failed to manufacture or complete the technicalities of the projects and were unable to install monument signs before the deadline. Thus, Eastern Signs took over after the first project and has successfully completed all of the Seafood City's requests. Eastern Signs has been responsible for all thereafter. The results are shown below:
Click here to read more about our Case Studies and other Corporate Signs 
Please visit our products page for samples of our work, or contact us directly for more information.

Quick Service & same day quotes.
Serving San Diego and California since 1984.
California Licensed - Insured - U.L listed


Manufactured, Permit & Install
Over 1,000 channel letter signs per year.