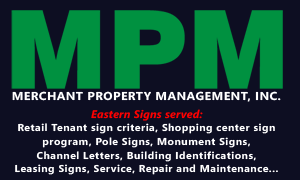 We have been using Eastern Signs for over 20 years. They are the only sign company we refer to our shopping center tenants to ensure that our sign criteria is met as well as any city code requirements.
Michael Lawson, President
MERCHANT PROPERTY MANAGEMENT, INC
Eastern Sign has been a great partner in my line of work. As a project manager, you depend on reputable contractor to be there when you need them!
For more than 10 years, I depended on Eastern Sign to get my projects done and done on time! With over hundreds of signs and electrical signs, Eastern Sign have not failed in the quality demanded in each of my projects. More so, I go thru all my regulatory inspection form each city with a breeze and no hassle, ever!
Their pricing is superbly low compared to the quality and service I get. My goal for every project is to get affordability and consistency, which I always get from them.
Great working with you for more than a decade, and I'm looking forward in the next decade to come.
Ramon S.
Former Project Manager:
Seafood City Supermarkets, Chowking, Red Ribbon Bake Shop, Jollibee, Max's
Current Project Manager: Jeepney Asian Grill
Dear Susan, We want to take this opportunity to convey our deepest appreciation of the outstanding work and craftsmanship your company has provided us these last 15 years. From our buildings company sign " San Diego Electric" to the smallest signs request; your company has always provided accurate and timely service at an affordable price. It will be our pleasure to continue our trust in all our graphic needs with you in the future
Thanks
John Becker, General Manager
San Diego Electric Inc.
I'm going through our annual process of evaluating our vendors to help us determine who we will be using in the future. I wanted to take the time to thanks you for the great service you have provided to us over the past couple of years. Even more important we appreciate the high quality and quick turnaround times we have received for our projects. Thanks for your support helping us to grow our business.
Terry Barker
Fantastic Sams

I have contracted Eastern Signs for two jobs (Mitsubishi Fuso - San Diego, Ca ) and each job was seamless! Very professional and timely!
Mitsubishi San Diego
I have had the pleasure of working with Eastern Signs for over 7 years now and have had nothing but great results. I do a lot of work with our local high school and it is imperative to have large and clear signage up to advertise the upcoming events to our community. The whole process, starting from the design, the ordering, the pickup, and quality of their work has been a wonderful experience. I have found them to be very professional and easy to work with. Their commitment to excellence is obvious in their workmanship and customer service. I wouldn't dream of taking my business elsewhere.
Beth Sczempka
Vice-President of the Westview Theatre Alliance

Eastern Signs has been great to work with. They always provide us professional and timely service. Prices are unbeatable and they are always willing to go the extra mile! Thank you!
Desiree Green
San Diego Commercial Management
At several of our local San Diego Domino's Pizza stores, we have been using Eastern Signs Inc ever since they have opened. The quality of work and craftsmanship they have is remarkable and nothing less then perfect. The speed of their services is exquisite and they finish jobs lightning fast. As the long time customer of Eastern Signs Inc, I would recommend their services to anyone or any business that needs any sign job done because they are true to their work and work. They are a complete sign company, and with their help they gave helped us succeed greatly and will help you do the same.
Gilmar Santos
Domino's Pizza General Manager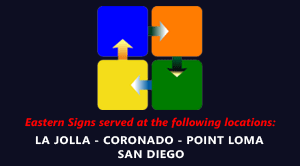 Our institutuion, John Harvard Academy, uses Eastern Signs Inc for all our learning centers in San Diego. High quality work, exceptional customer services, affordable price, and timely delivery. I highly recommend Eastern Signs Inc.
Dr. Andre T., Harvard '94
President
John Harvard Academy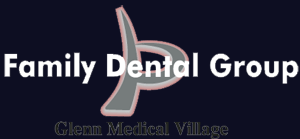 Eastern Signs is the best in the business!!! We are so happy with the product made for us. They were given short notice to make a sign for our office and we could not think of any ideas except for the office name on the sign. Well, they took care of everything: beauty, creativity and efficiency. Close to 30 years of experience does make a difference.
Thank you Don, Susan and staff for the excellent work.
Dr. Paul N., D.D.S.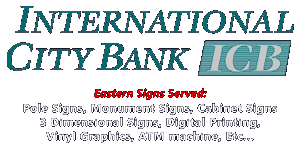 Thank you for the quality work on our sign. The response time, work produced and the completion of the work was very good. Thank you and we will not hesitate to contact you for any further needs we have.
Patti Arellano
International City Bank

Thank you Eastern Signs, You are the best ! Eastern Signs recently completed our signs for over 10 trucks and equipments. We've use their services for over 15 years. Their work was super. They are extremely fast, good, knowledgeable and skillfull ! They made everything looks really easy and simple. I love my signs, it looks really clean, nice and professional. Because of it we are super busy during this slow economy. Their employees are well trained. We couldn't be more pleased, and highly recommend them to everyone. Thanks again Eastern Signs for all your wonderfull work!.
Anena Marchand, President
Express Demolition and Hauling, Inc.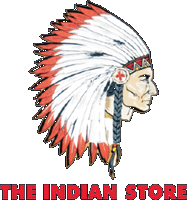 I wish to thank you for the wonderful workmanship and professionalism in the manufacture and
installation of the Channel Letter signs for the Indian Store.
We have been in business since 1985 at several different locations where we needed signage installation.
All I can say is you are the best. Your prices were competitive and more than fair. The workmanship was professional and everyone we delt with in your company were easy to work with.
The art work was great. Within days after the signs were installed - The customer traffic tripled.
Thank you again. Your company is highly recommended.
Larry Benson
CEO/President
The Indian Store


 Send A File
EASTERN SIGNS, INC.
The most trusted name in graphic production for over 25 years
State Licensed #654421 - Insured - U.L. Listed