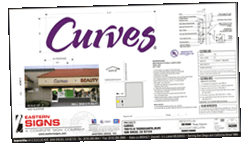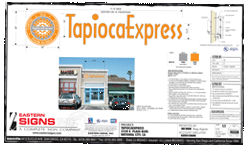 Menu Signs
Eastern Signs Digital printing dept. have a variety of custom Menu board Signs. We produce both illuminated and non-illuminated menu boards and restaurant signage. Our menu boards are custom made for both inside and outside installations. Our design team is ready to assist you with designs, color and layout of a unique menu sign that is tailor fit to meet your needs. Please contact us for the best price and design today. Our backlit menu sign are U.L. Listed and Approved.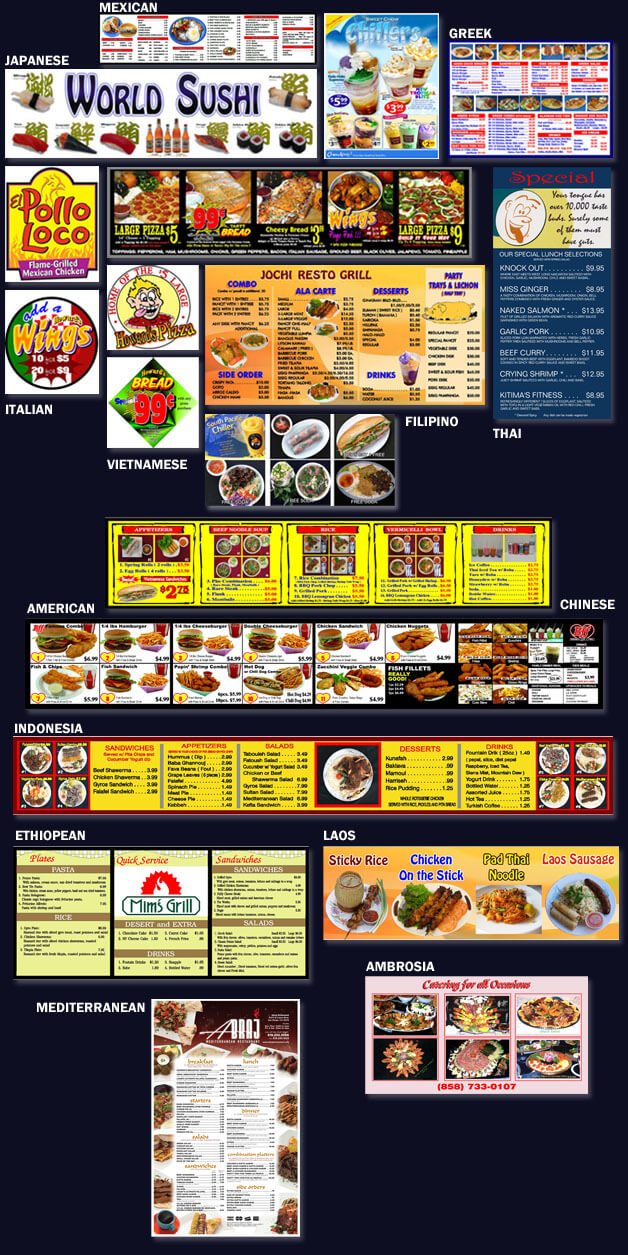 FOR MENU AROUND THE WORLD
Call Eastern Signs today
We speak English, Spanish, Vietnamese, Chinese, Laos and Thai
Click on one of the thumbnail to see the large size image. Use your keyboard arrows ( arrow ) to navigate through the pictures.
Restaurant - Menu
Digital printing for Backlit signs, Illuminated signs, lightbox, plexiglas, PVC, Aluminum, Ultra boards...

Quick Service & same day quotes.
Serving San Diego and California since 1984.
California Licensed - Insured - U.L listed

Manufactured more than 1,000 menu signs per year.