Serving California since 1984
State Licensed #654421 (C45) - Bonded - Insured - U.L. Listed #E228452
Members:


All signs we manufacture meet the sign criteria and community requirements.
GUARANTEED

Our electrical signs exceed the expected following specifications
U.L 48 for Electric Signs
GUARANTEED

Sign permits are approved from city to city in Southern California to Northern California
GUARANTEED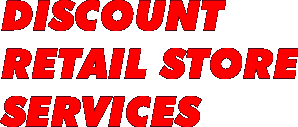 From San Diego to Imperial City
From Santee to El Cajon...
Eastern Signs served all their signage needs:
POLE SIGNS
CHANNEL LETTERS
LIGHTED CABINET
SANDBLASTING SIGNS
BANNERS
DIGITAL PRINTING SIGNS
SIGN PERMITS
MANURACTURE
SERVICES
INSTALLATION
Etc...

Quick Service & same day quotes.
Serving San Diego and California since 1984.
California Licensed - Insured - U.L listed
UL APPROVED.
Manufactured, Permit & Install
Over 1,000 channel letter signs per year.