Send A File
EASTERN SIGNS, INC. The most trusted name in graphic production for over 25 years State Licensed #654421 - Insured - U.L. Listed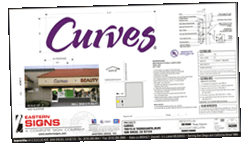 All signs we manufacture meet the sign criteria and community requirements.
GUARANTEED

Our electrical signs exceed the expected following specifications
U.L 48 for Electric Signs
GUARANTEED

Sign permits are approved from city to city in Southern California to Northern California
GUARANTEED
Cabinet Signs
We offer a wide variety of lighted signs in the outdoor lighted sign cabinet category. These outdoor signboxes are available in three different formats - Wall Signs, Monument Signs and Pole (often called Pylon) Signs.
Eastern Signs, Inc. has years of experience in a variety of outdoor signs cabinet styles with an excellence in craftsmanship. Our lighted signs will advertise to all of your customers with first-rate precision and credibility. All of our lighted signs can be single faced or double-sided with either flat face or a raised (pan) face. Changeable copy signs are becoming more popular with all types of business signs today.
All Illuminated cabinets are manufactured by Eastern Signs, Inc. is U.L. listed and bear U.L. labels.
Click on one of the thumbnail to see the large size image. Use your keyboard arrows (

) to navigate through the pictures.